Sardine Run Photo Expedition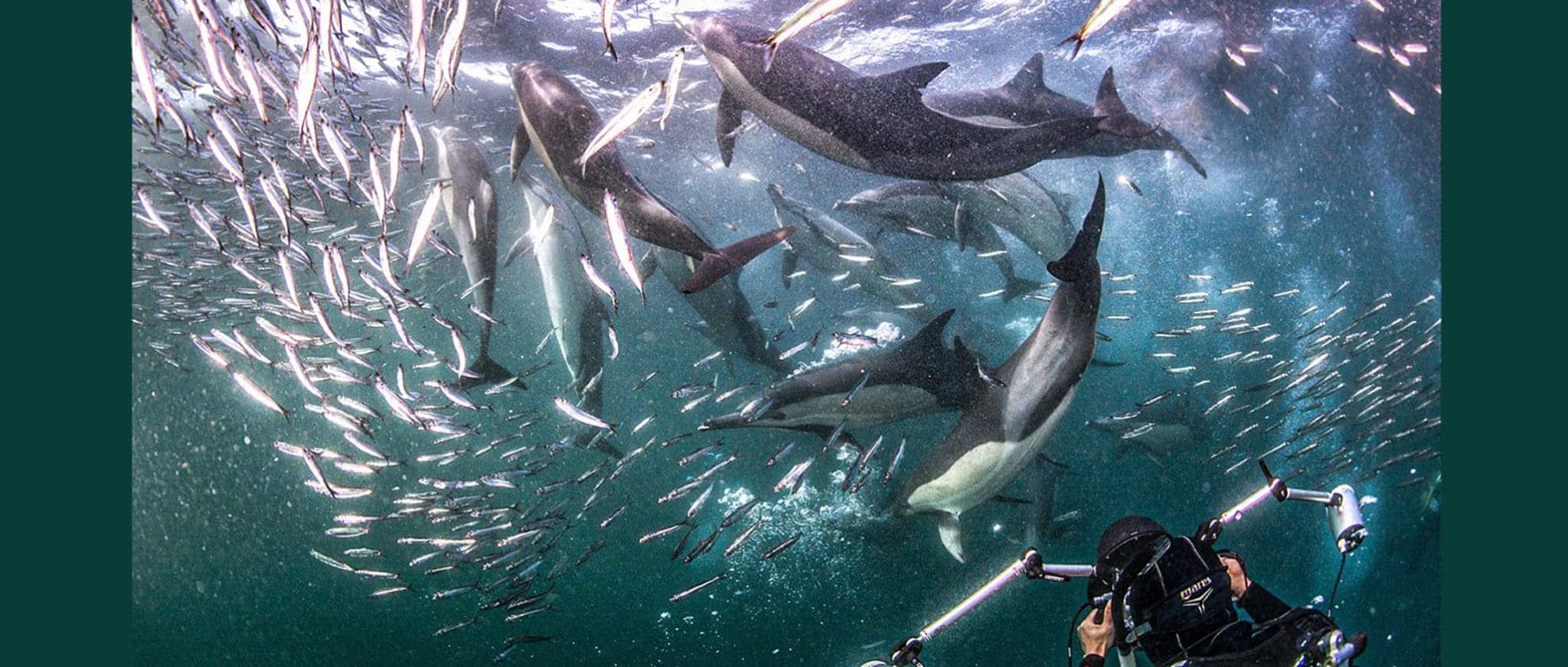 Sardine Run Photo Expedition
Come with us to South Africa and witness the unforgettable wildlife spectacle that is the Sardine Run, the greatest show on earth. The stage is the subtropical seas of South Africa's Wild Coast. The plot highlights the classic struggle for balance between those at the top of the food chain, and those at the bottom. The major players are sharks, dolphins, whales, game fish, and seabirds. But the real stars of the show are the sardines.
The Sardines gather in huge numbers each year in May, June, and July as they migrate from temperate seas to the warmer waters surrounding the rugged coastline of southern KwaZulu Natal Province along the eastern edge of South Africa. This grandiose level of swimming biomass draws in much bigger creatures of the air and the sea looking to gorge themselves on this monumental aquatic expression of nature's bounty.
*Dates and pricing are subject to change without prior notice due to weather conditions, animal behavior, and currency fluctuation.
Extensive freediving
SCUBA diving