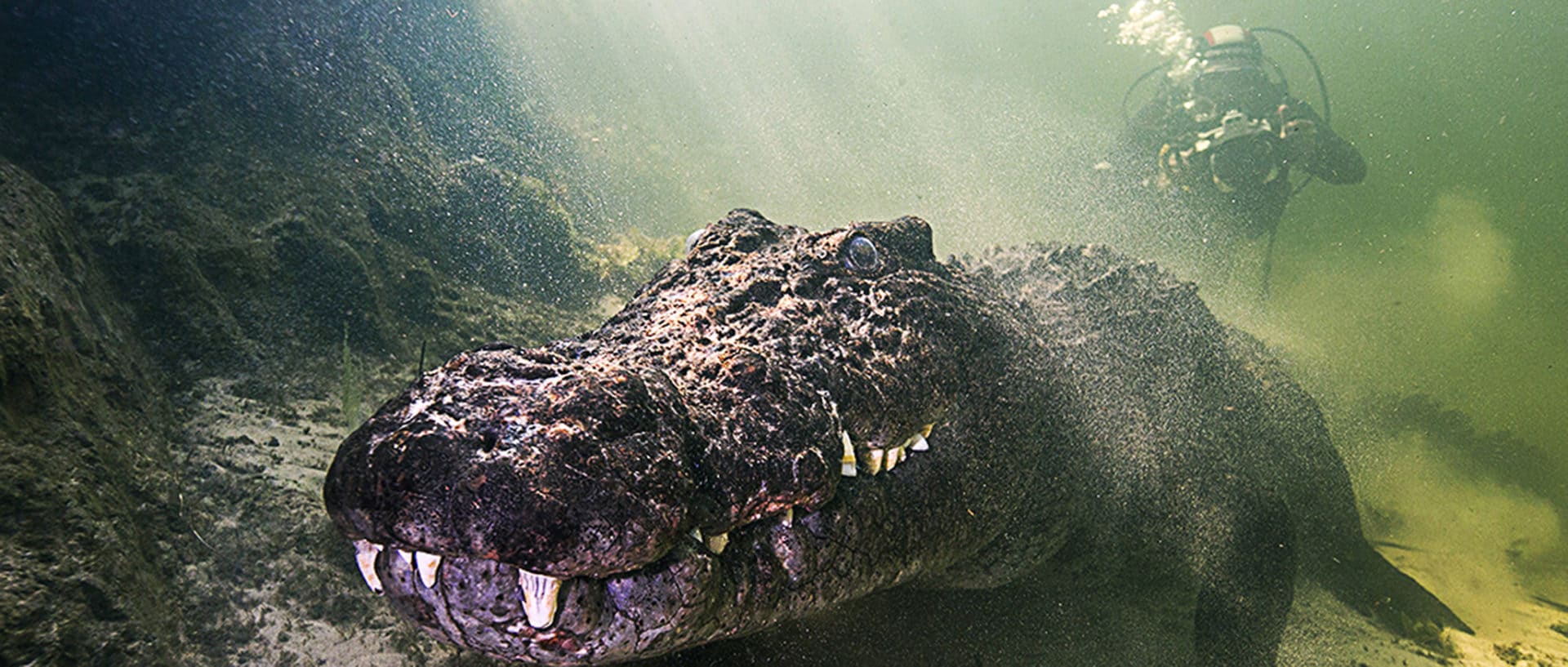 In late May the rains fall on the Angola heights and cause a huge surge of cold clean water to flush out the Okavango Delta. In early June we can get a secondary push from further cleaning up the Delta. The water that comes through is cold (14 – 17 degrees Celsius), which coupled with the cool ambient air temperature gives us the conditions to dive with the Nile Croc. This gives us a very small window of opportunity every year.
We've led dives here for the past 8 years including doing a National Geographic production called "Feed the Dragon"
You will be shown how to adapt your already honed diving skills to

Use the river current to cruise down the river with the correct body orientation .
How to enter and exit with the least amount of surface time.
Spot crocs in their natural environment

You will be given an in depth briefing prior to any dives
**Restricted to experienced divers only**
All activities will start at Maun Airport. You will be picked up at the airport and transported to Sepope to a Lodge call Swamp Stop. We will spend one night at Swamp Stop. The next morning we will have breakfast and then whilst we go "croc hunting" our baggage will be transported to our Safari Campsite on an island called Ikoga or White Landover Island, our operations center for the next 5 nights. The campsite will be equipped with individual one man dome tents that are en-suite. We will have a mess tent, for all meals as well as a charging tent for all your camera equipment
*Dates and pricing are subject to change without prior notice due to weather conditions, animal behavior, and currency fluctuation.