Galapagos — Scuba and Land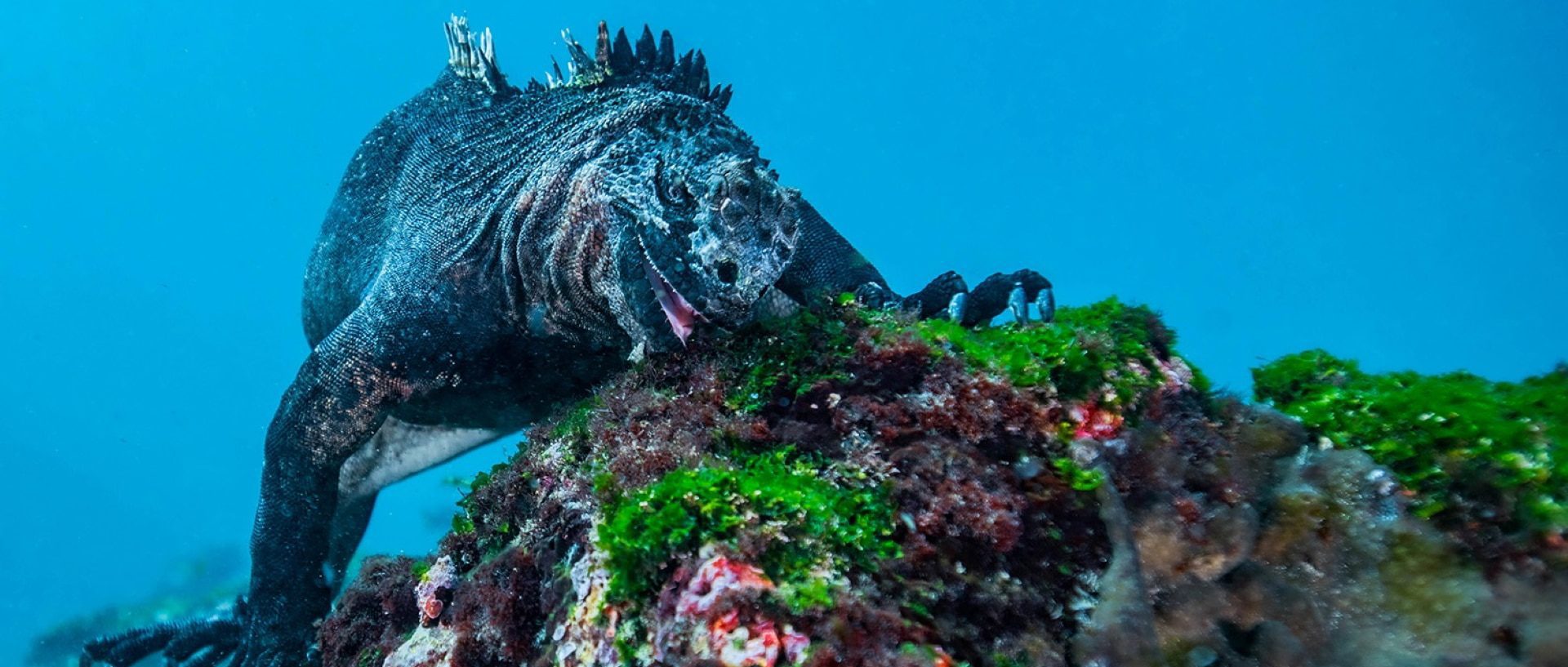 Galapagos — Scuba and Land
The average trip to Galapagos forces you to choose between land and sea, but if you join us on this unique Big Animals expedition to one of the most significant UNESCO World Heritage Sites on Earth, then you will get to experience the best of both worlds. We make this possible for you through a strong collaborative relationship with the most knowledgeable team on the islands guided by the steady and innovative leadership of the incomparable Fiddi Angermeyer. His family members were some of the first colonizers of the islands, and he has lived on Galapagos his entire life. There is no one more intimately familiar with these islands both topside and underwater than Fiddi, and he will be accompanying us to make sure we have a truly epic voyage.
When you join me in the Galapagos, it will be my 21st visit there since 1982. The only other locations in the world I have visited as many times are Antarctica and the High Arctic. Considering I find these two places to be the most exciting, dynamic and rewarding for diving and exploration, this says all you need to know about my opinion of Galapagos. Diving there is like attending the Oscars underwater.
*Dates and pricing are subject to change without prior notice due to weather conditions, animal behavior, and currency fluctuation.