Wild Horses in Southern France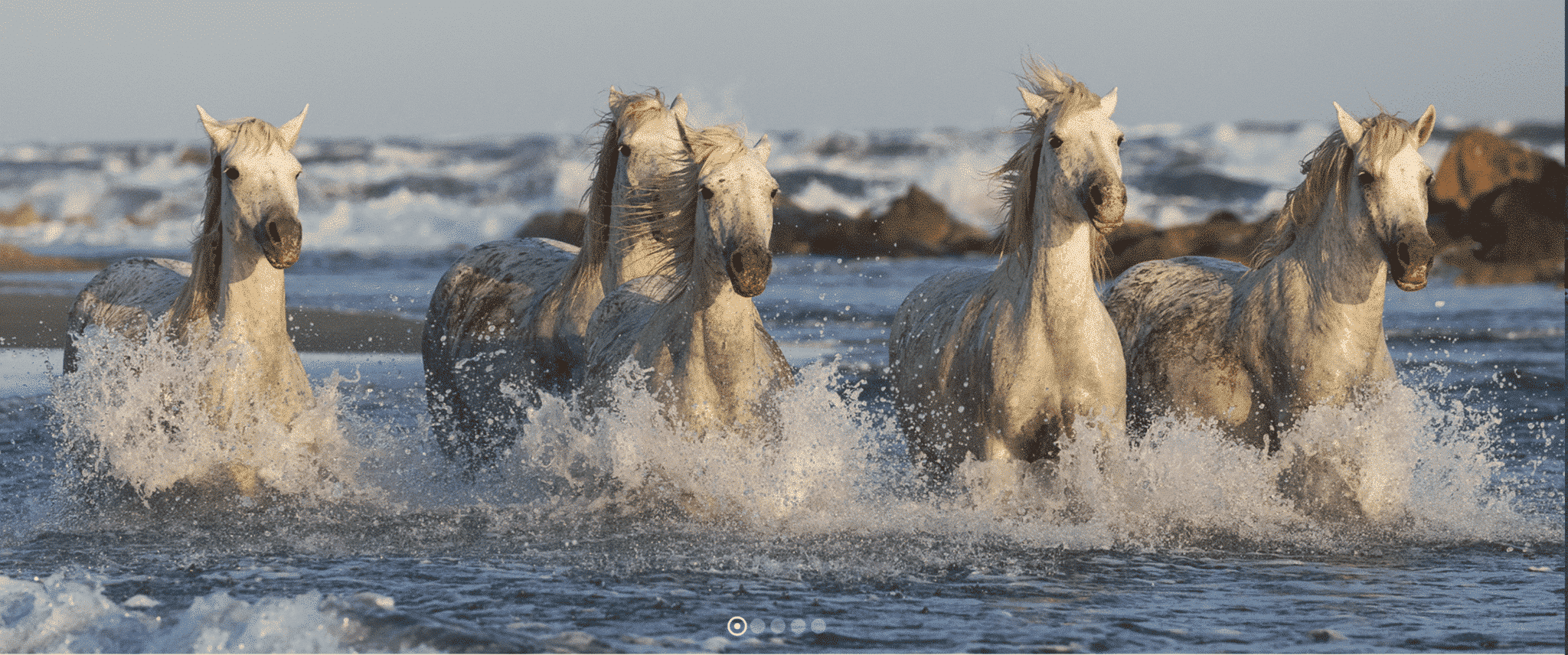 Wild Horses in Southern France
Camargue National Park, Southern France
The Camargue Natural Park area in southern France is made up of wetlands, natural lakes and marshes, and includes a large UNESCO biosphere reserve.
Herds of white horses live in semi-wild conditions in the marshy areas of the region, which is located in the Provence of Alpes Côte d'Azur.
The Camargue horse, officially recognized as a breed in 1978, is said to have lived in the region for thousands of years.
On the border of Gard, Hérault and Bouches du Rhône, halfway between Marseille and Montpellier, extends a country of lagoons, salt marshes, sand, water, vineyards, olive groves and medieval villages. The Camargue horse is an ancient breed of horse indigenous to the Camargue area in southern France. Although it is generally considered one of the oldest breeds of horses in the world, their origins remain relatively unknown. For centuries, possibly thousands of years, these small horses have lived wild in the harsh environment of the Camargue marshes and wetlands of the Rhône delta, which covers part of the departments of Gard and Bouches-du-Rhône. It is here they developed the stamina, hardiness and agility for which they are known today. Traditionally, they live in semi-feral conditions in the marshy land of the region. The Camargue horse is the traditional mount of the guardians, the Camargue "cowboys" in southern France.
Camargue horses galloping through water is a popular and romantic image of the region. Camargue horses and bulls coexist with a rich birdlife. This country between land and sea, where fresh water mixes with salt water, finds its unity in the Camargue cross.
*Dates and pricing are subject to change without prior notice due to weather conditions, animal behavior, and currency fluctuation.