Great White Shark Australia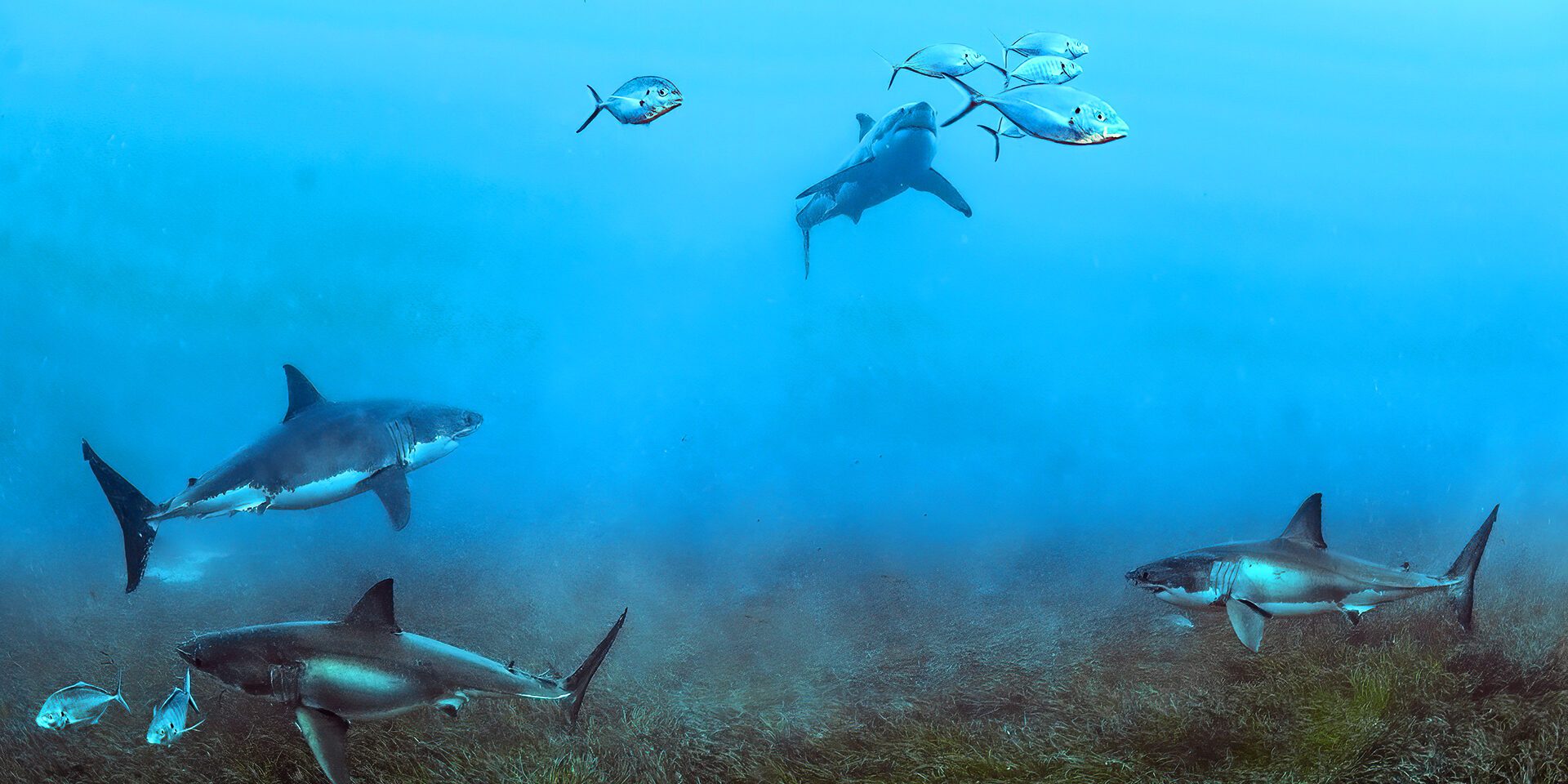 Great White Shark Australia
Additional information
| | |
| --- | --- |
| Dates (Great White Sharks) | October 20 – 30, 2024 |
Four decades ago, I took my first dive with the Great White Sharks in Australia. In the company of none other than the legend himself, Rodney Fox, whose awe-inspiring interactions with these magnificent creatures turned my fear into a quest for understanding and protecting these misunderstood predators. That life-changing encounter lit a spark in me, a deep emotional connection with the Great Whites that has fueled my passion for exploration and conservation over the years.
Since then, I've experienced the mesmerizing beauty of the Great Whites off Farallon Island, South Africa, and Guadalupe, Mexico. But now, the call of the Australian waters beckons me back. This time, with Rodney's son, Andrew, and an innovative diving method that draws not just one, but up to four sharks around the cages. Picture it: three or four graceful Great Whites, peacefully circling your cage, allowing a unique opportunity to observe their complex hierarchy and behavior.
This encounter is as intimate as it is exhilarating. With only eight guests and two cages, I envision hours of pure immersion, oscillating between the surface cage and the lower cage nestled 60 to 80 feet below. Imagine, the cage door opens, revealing an unobstructed view of the majestic shark in its natural habitat – the true essence of this peaceful predator on display.
And then, back on deck, over a cold drink, we'll exchange stories of our dives, each one different, each one thrilling. After dinner, we'll review your captures of the day, delighting in the images well caught, echoing with the joyful chorus of a day well-lived. Join us in this once-in-a-lifetime opportunity to truly understand and appreciate the existence of these magnificent creatures. Come, dive deep into an adventure that promises to move you, just as it moved me 40 years ago.
– Amos Nachoum, Expedition Leader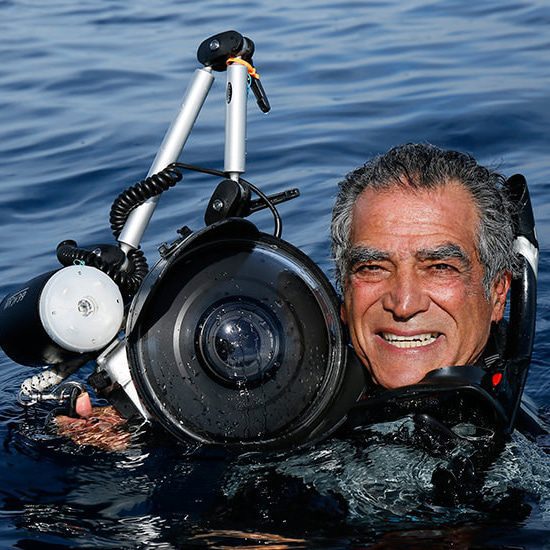 As an expedition guide, Amos is known for his meticulous planning and vast experience navigating challenging environments. He instills confidence in his team members, always prioritizing safety and respect for the natural world. His deep understanding of marine life and their habitats, coupled with his ability to anticipate and adapt to changing conditions, makes him an invaluable mentor to those fortunate to journey with him.
In essence, to embark on an expedition with Amos Nachoum is to learn from a seasoned explorer and master photographer, someone who has dedicated his life to understanding and showcasing the beauty of the world's most formidable marine life. His vast experience, deep respect for nature, and commitment to sharing his knowledge make him a guide any veteran explorer or photographer would be privileged to work with.
Depart from your hometown to Melbourne, Australia with connection to Adelaide
Day 1:  Leave your country for Australia
Day 2: Arrive in Adelaide
Day 3: Flight to Port Lincoln and transfer to the vessel in the afternoon.
Day 4 – 9: Six (6) days of cage diving with the Australian Great whites.
Day 10:  Return to Port Lincoln, fly up to Adelaide and overnight.
Day 10 – Departure to your home or next destination
Temperature
15 – 17C (59 – 62F)
Visibility
15 – 20 meters (45 – 80 feet)