Mexican Sardine Run
Liveaboard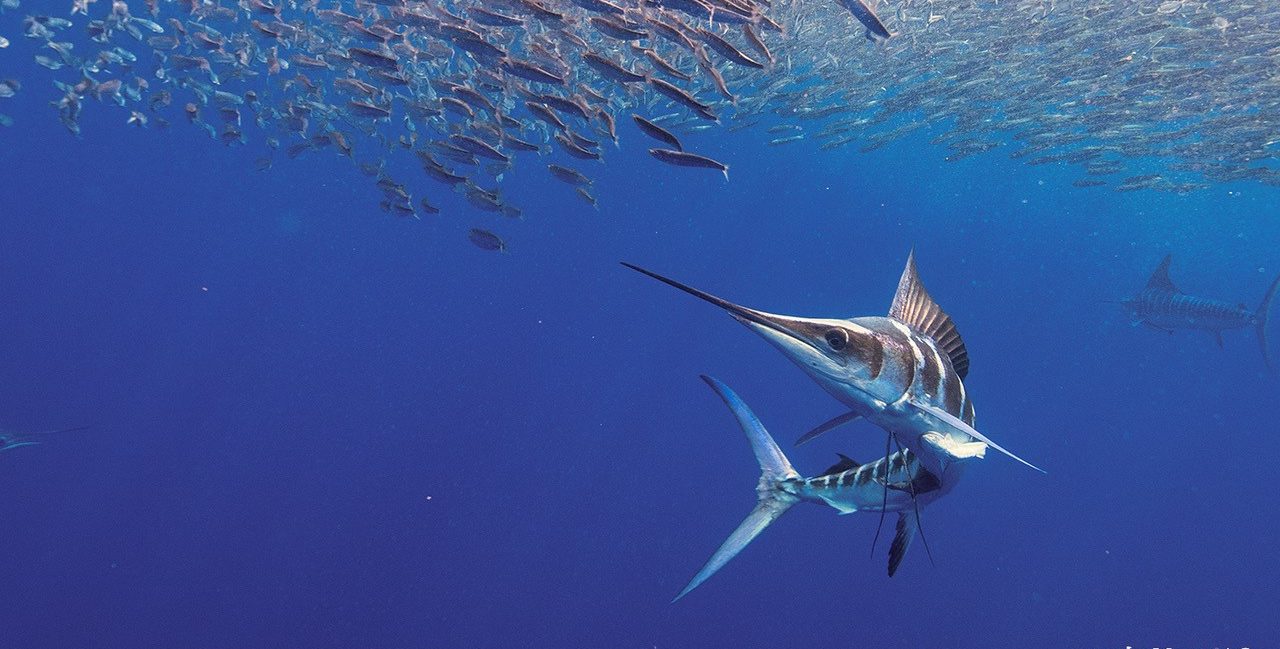 Mexican Sardine Run
Liveaboard
Join the non-stop, breathtaking action
Predators big and small are on the hunt during the annual Mexican sardine run where the underwater action is fast and furious. And the best encounters take place within ten meters (30 feet) of the surface, making this a perfect adventure for non-divers, free divers, and snorkelers to see:
Striped Marlins who are the star of the show
California Sea Lions join the chase and compete with the Marlin
Frigate Birds with sharp eyes track the sardines, making it easy for us to find the action
Bonitos, Bryde's Whales, and Tiger Sharks show up, but with less frequency than the marlins of the sea lions
Every once in awhile, we get really lucky, and a pod of transient Orcas shows up
Liveaboard — Avoid Traffic, Spend More time In the Water

After years of getting up very early and sitting in traffic for hours on the way to and from the boat, I have now set up a new liveaboard option to eliminate that part of this adventure, opting instead for the comfort, luxury, and convenience of our floating hotel, the catamaran Mango Wind. At 45′ x 24′ wide, this vessel offers three large cabins, each with one queen-size bed, private head and shower, and individually controlled air conditioning.
Each morning, we will depart from our mooring, located in a safe, quiet bay at the entrance to Magdalena Bay and the Pacific Ocean, at least one hour away from the nearby town of San Carlos. This arrangement should save us the roughly two hours of daily travel that it normally takes to get back and forth from the marina to the hotel. We can also expect to be the first onsite each morning for the sardine and the marlin action, and we will have the option to stay at sea after everyone else leaves at 3 p.m., enjoying the beautiful warm light just before sunset from the deck of the boat.
*Dates and pricing are subject to change without prior notice due to weather conditions, animal behavior, and currency fluctuation.