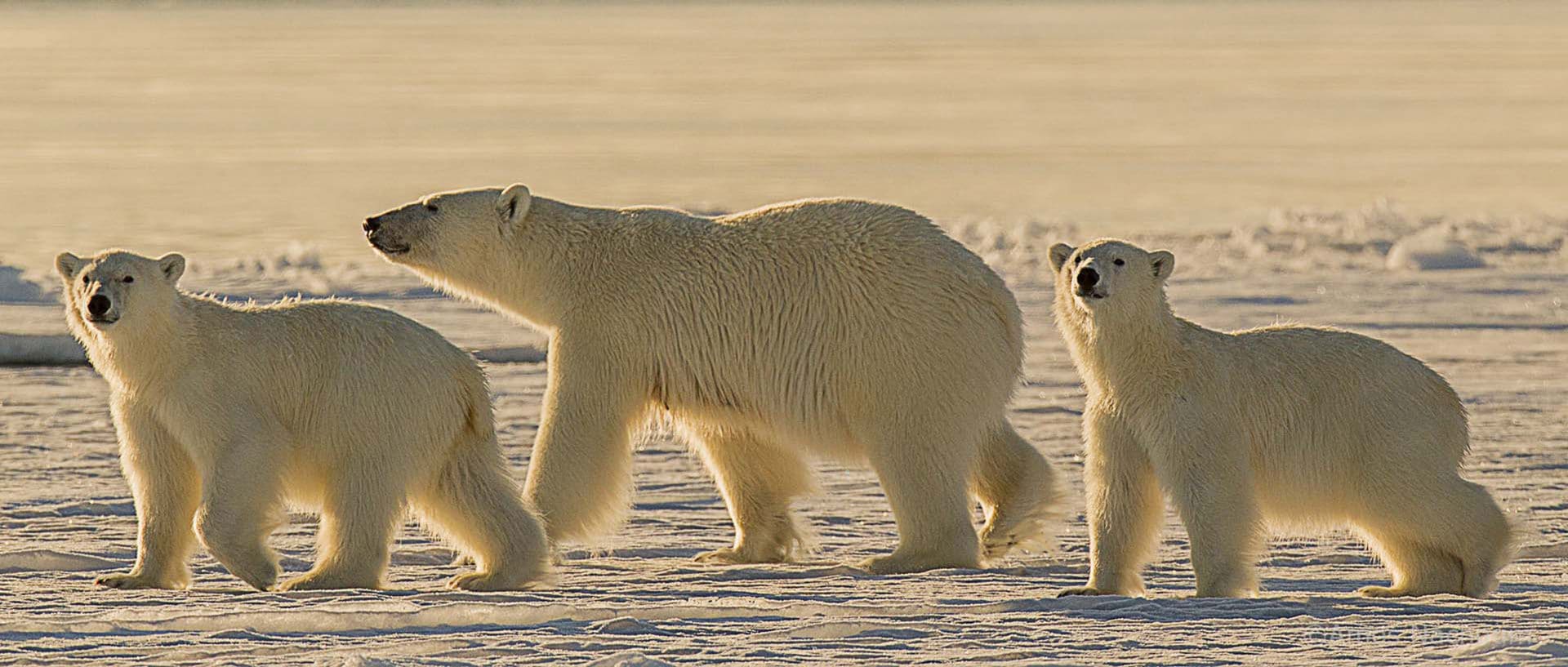 We go to Svalbard later in the year for two reasons. First, it increases the likelihood and frequency that we'll encounter the polar bears, and second, it gives us more daylight and shooting time.
Having learned from past experiences, We've also added a new upgrade to our expedition this year. We're going to have two local guides. One of the guides will stay with our group, and the other guide will track the polar bears at night while we're sleeping. This will ensure that when we're ready to go in the morning, we'll know where to find the bears.
As an added bonus, we will have the tundra all to ourselves, since we have the only permit available for the weeks we're visiting — to protect the bears and their cubs, a permit is required to visit the section that's closed to the public, and is available only to certified teams of researchers and qualified media.
This journey will try your patience, test your endurance, and show you a world of unmatched beauty and frozen splendor that you couldn't possibly be prepared to understand. Join BigAnimals at the top of the world to walk in the footsteps of polar bears and experience this vast, cold, spectacular landscape for yourself.
*Dates and pricing are subject to change without prior notice due to weather conditions, animal behavior, and currency fluctuation.
Svalbard, Norway — Special Permit to enter No-Tourism Zone
Polar bear observation — feeding and nursing
Arctic exploration via snowmobile