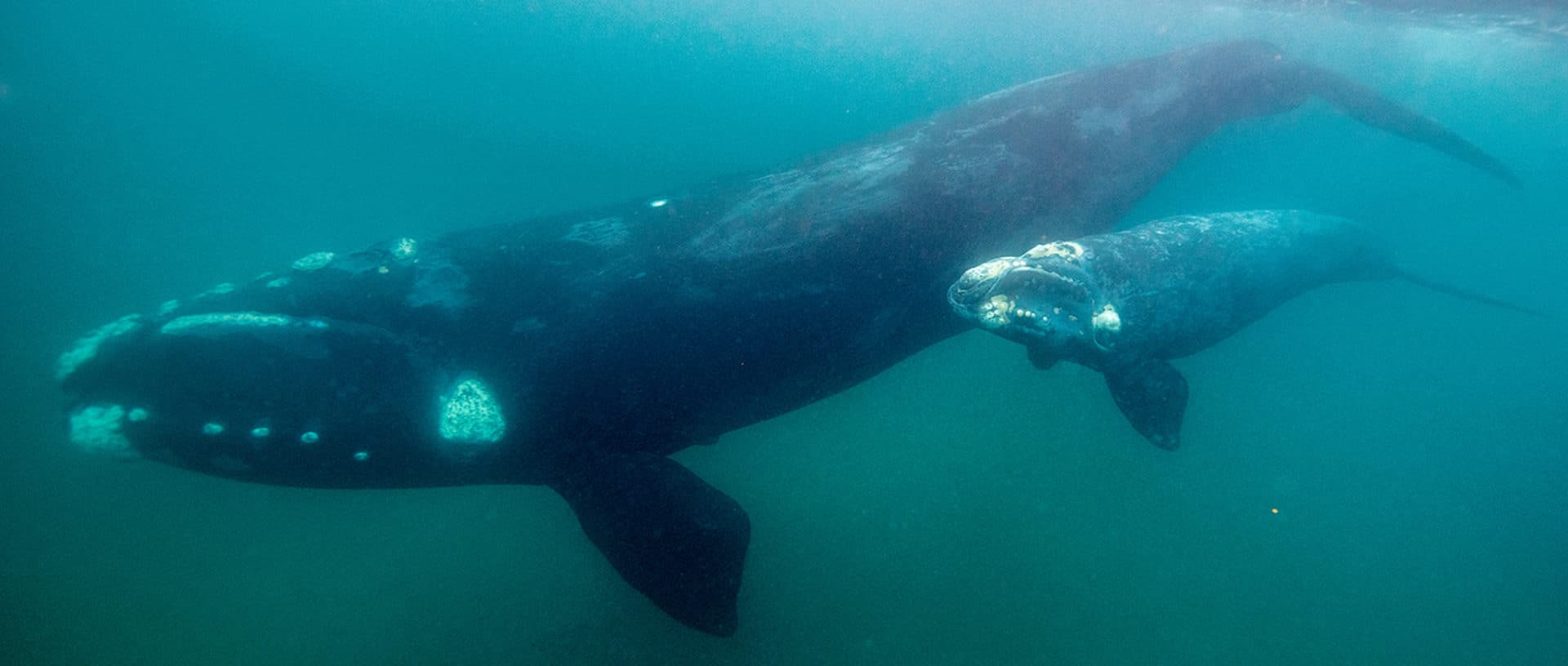 Southern Right Whales are the "right" whales to encounter. On our expedition, a thousand of these slow-moving whales gather. Researchers documented 1,605 whales, including 1,365 mothers and calves, 17 white calves and 185 male or juvenile whales.
These groups are especially small, to limit the pressure on the habitat and the wildlife. It's also better for guests. Each person will have better encounters with the animals, and longer, more rewarding experiences and photo opportunities.
*Dates and pricing are subject to change without prior notice due to weather conditions, animal behavior, and currency fluctuation.