Orcas and Humpbacks in Norway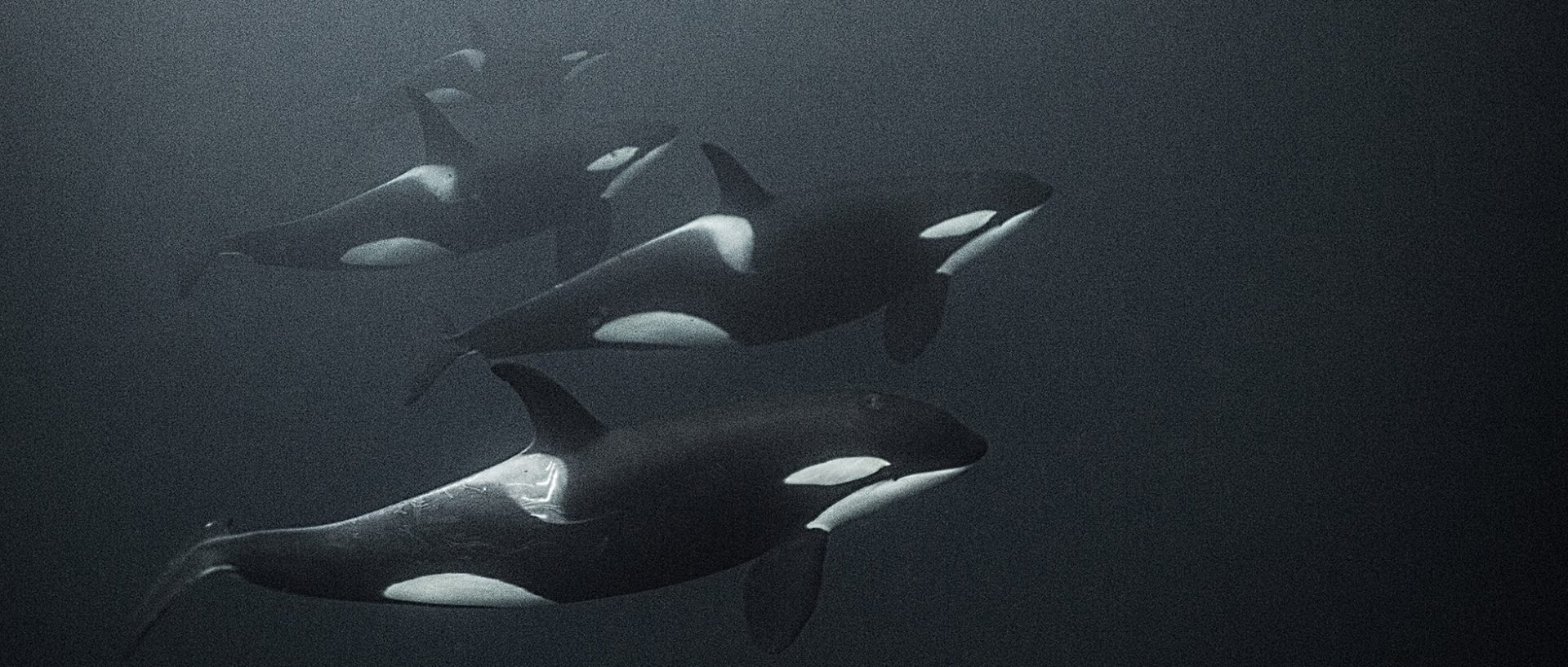 Orcas and Humpbacks in Norway
Peak Season:
January – February
Join us on one of the most exciting of our BigAnimals Expeditions in one of the world's most beautiful locations. Orcas, more popularly known as Killer Whales, often thrill our guests in a signature Amos Nachoum "Big Animal" Adventure Experience.
As the majestic Arctic coastline and stunning fjords come into view, we will become captivated by the warm, brief photographic sunlight rising and lowering over snow-covered peaks. Our Orca adventure begins as we board miss Sula, a 90-foot retro-fitted trawler that has spent years plying Norway's fjords.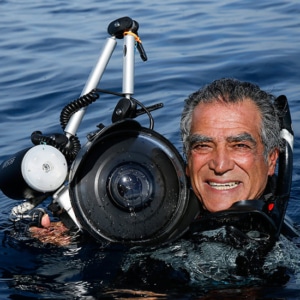 Amos Nachoum is a distinguished figure in wildlife and underwater photography, with a remarkable career spanning over four decades. His unique ability to blend exploration and artistry has captured the attention of audiences worldwide, with his work being prominently featured in esteemed publications such as National Geographic and The New York Times.
His talents have earned him numerous accolades, including the prestigious BBC Wildlife Photographer of the Year award, received twice in recognition of his unparalleled skill and commitment. Amos is the founder of Big Animals xpeditions, inviting adventurers to join him on extraordinary journeys to witness the majesty of wildlife in both marine and terrestrial environments.
His 2019 documentary, "Picture of His Life," highlights his relentless pursuit of excellence and undying passion for wildlife photography. It chronicles his quest to photograph a swimming polar bear in the Canadian Arctic, showcasing his ability to connect with nature's most magnificent creatures.
Joining Amos on an expedition transcends the ordinary adventure; it is a profound learning experience, an opportunity to immerse oneself in the beauty of the natural world, under the guidance of a master photographer. His work serves as a powerful reminder of the importance of preserving the planet's incredible biodiversity. Amos Nachoum's expeditions are a celebration of wildlife, a journey of discovery and appreciation, from the depths of the oceans to the far reaches of the mountains.
Days 1-2
Travel to Oslo and Tromso. Check into your hotel in Tromso.
Day 3
Meet at 2 p.m. to meet the M/V Sula
Days 4–9
Search for and snorkel with Orca pods.
Day 10
Take the first morning flight to Oslo to connect home.
Temperature
Water 34 – 38°F (0 – 4°C)
Land 32 – 40°F (-2 – 3°C)
Visibility
50 – 100 feet (15 – 30 meters)
6 days and 6 nights aboard the M/V Sula (12 beds total)
All diving services
Two zodiacs
Photography coaching
All meals and soda
Fuel and taxes
Expedition leaders
International and domestic flights
Alcohol
Overnight hotels (Radisson Blue Hotel in Tromso)
Single occupancy
Overweight or excess baggage
Additional transfers and meals
Loss of gear and equipment
Drysuit rental is available
Unused part of the itinerary
Personal charges such as laundry, fishing, or telecommunication charges
Gratuities
What more can We tell you?
Once aboard, the M/V Sula quarters become part of the orca diving experience and creates a special bond with new friends sharing a totally unique wildlife experience. We will view massive schools of herring chased by orcas, as well as humpbacks that have modified their primary diet of krill to include herring. this is just the tip of the iceberg.
There is a lot of action to squeeze into a four hour day when the sun rises around 10 a.m. and darkness is upon us by 3 p.m. Light is limited at this time of year, but the frigid waters of the North Sea are exceedingly clear, boasting horizontal visibility up to 50 feet, and vertical visibility up to 100 feet.
We begin cruising through the majestic fjords early in the morning as the light is just starting to shine. As soon as we spot Orca pods, which can sometimes take up to two hours, we split the team into two so that each zodiac carries only four divers.
During Norway's frigid winter, its majestic Arctic coastline and stunning fjords attract voluminous schools of herring, which in turn attract pods of orcas. After determining the direction baitfish are being chased by resident orcas, we will pursue these magnificent mammals until we can slip silently into the water for close up views and photographs of these magnificent mammals satiating their huge appetites.
The trip is greater enhanced by the pod's social behavior. Not unlike the humpback whales unique "bubbling" feeding technique, Orcas display an activity called "carouseling." Swimming under schools of herring, they exhale volumes of air bubbles to separate herring schools. Separated and carried helplessly towards the surface, smaller bait balls make easy pickings for hungry pods.
An activity witnessed by only a handful of snorkelers allows you the privilege to view the whale during its unique feeding behavior. Quietly, two of us at a time will slip into the water to observe the pod feeding. While we are snorkeling and free-diving, Orcas, curious by nature, will amaze us with very close encounters. you can count on my photographic experience to help make this nine-day trip one of a lifetime.
M/V Sula includes a lounge, equipment and drying room. It is fully heated with five cabins (four doubles and one quad) equipped with washbasins, but we keep the ship feeling spacious by limiting the trip to 8 divers. The boat has shared toilets and a shower. It's cozy, offering a unique charm to view incredible Norway sights. Six enthusiastic crew members are committed to assist us. A professional chef will see that we are well fed.