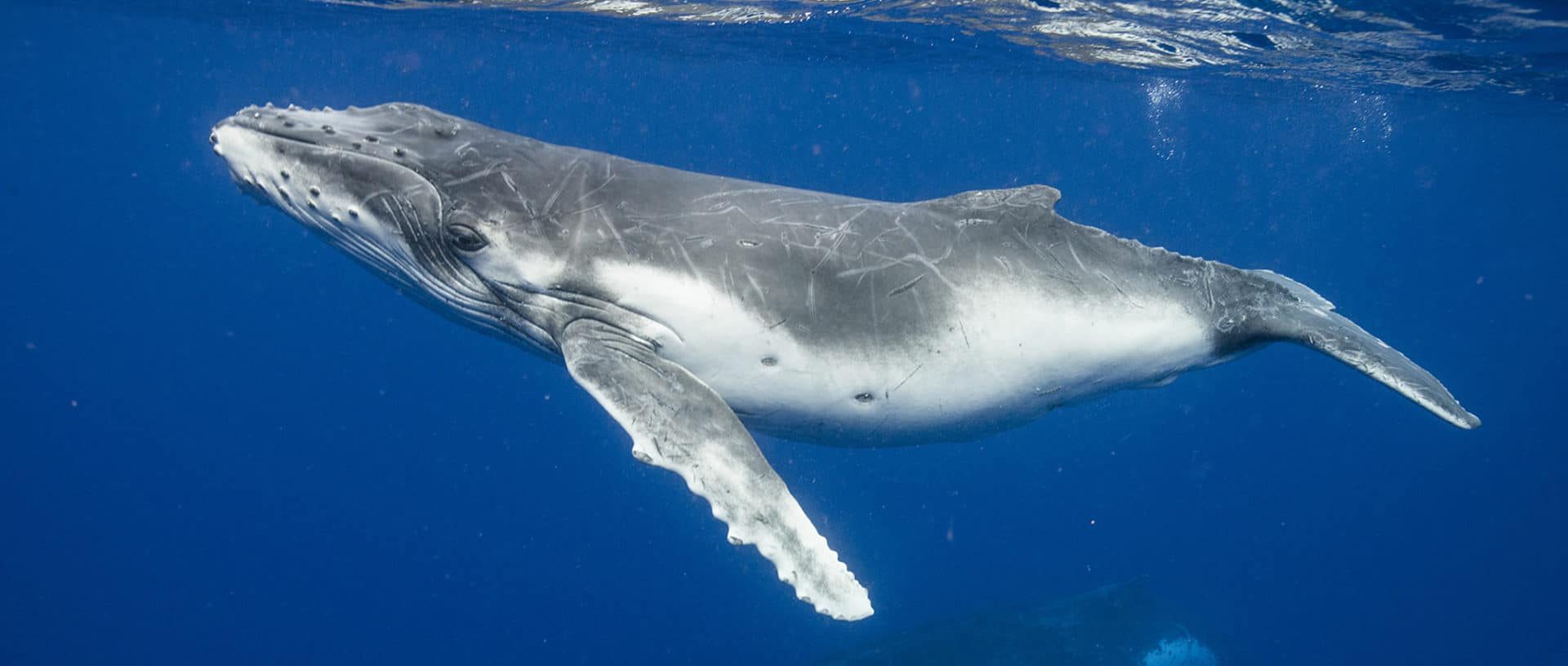 Peak Season:
Spring – Fall
This humpback expedition is like nothing you've ever experienced. Of all whales, these gentle, playful giants are the most responsive to people. You will capture incredible images of mother and nearly-newborn humpbacks.
We choose the ideal time and place to encounter migrating humpback whales, when humpback mothers are nursing and raising newborn calves. Curious like toddlers, these two month-old calves will likely be willing to interact with you in the water.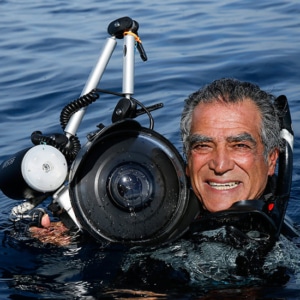 Amos Nachoum is a distinguished figure in wildlife and underwater photography, with a remarkable career spanning over four decades. His unique ability to blend exploration and artistry has captured the attention of audiences worldwide, with his work being prominently featured in esteemed publications such as National Geographic and The New York Times.
His talents have earned him numerous accolades, including the prestigious BBC Wildlife Photographer of the Year award, received twice in recognition of his unparalleled skill and commitment. Amos is the founder of Big Animals xpeditions, inviting adventurers to join him on extraordinary journeys to witness the majesty of wildlife in both marine and terrestrial environments.
His 2019 documentary, "Picture of His Life," highlights his relentless pursuit of excellence and undying passion for wildlife photography. It chronicles his quest to photograph a swimming polar bear in the Canadian Arctic, showcasing his ability to connect with nature's most magnificent creatures.
Joining Amos on an expedition transcends the ordinary adventure; it is a profound learning experience, an opportunity to immerse oneself in the beauty of the natural world, under the guidance of a master photographer. His work serves as a powerful reminder of the importance of preserving the planet's incredible biodiversity. Amos Nachoum's expeditions are a celebration of wildlife, a journey of discovery and appreciation, from the depths of the oceans to the far reaches of the mountains.
Day 1
Travel and snorkel with whales
Day 2
Kayak, swim, test equipment
Days 3–8
Snorkel with whales
Day 9
Kayak and explore the island
Days 10–11
Snorkel with whales
Day 12
Pack and travel
Temperature
Water 78 – 84°F (25 – 28°C)
Land 82 – 90°F (27 – 32°C)
Visibility
80 – 100 feet (25 – 30 meters)
Blue Lagoon Resort on Foiata Island
Double Occupancy
12 days of travel
8 days snorkeling with whales
All transportation from Tonga to the resort including water taxi to Blue Lagoon from Vava'u (60 minute ride)
All meals (breakfast, lunch box, and dinner)
Expedition leader
International and domestic flights
Alcohol and soft drinks (soda)
Hotel arrangement other than listed in lodging
Single occupancy
Unused part of the itinerary
Personal charges such as laundry, fishing, or telecommunication charges
Gratuities
What more can We tell you?
Our expedition happens before tourist season starts and ahead of crowds. Our host, Feleti, is a colorful storyteller and has been the King of Tonga's chef.
The Kingdom of Tonga is a utopian archipelago in the South Pacific. Blue Lagoon resort is on a private island. It is as quiet and intimate as it is picturesque and romantic.
You'll love the unique characteristics of a South Pacific island, surrounded by sandy beaches that face a protected tranquil lagoon. Since Blue Lagoon is far removed from the busy populated main island, it is a favorite spot for migrating whales.
Our whale-seeking vessel, the Tonga Tango, is a 28 ft/8.5-m RIB that is both quiet and fast. The boat can accommodate twelve passengers, but we only take up to six to ensure maximum comfort and room for all the photo gear.
Tonga Tango is equipped with a specialized camera table and fresh water rinse.
Twin 175hp 4-stroke engines get us where we need to go quickly and comfortably.
The boat has been built to exceed USCG and New Zealand safety requirements
A custom dive ladder makes getting back into the boat surprisingly easy.
We prefer small groups out of respect to the whales' well-being. Small groups also ensure better photos, videos and encounters with the whales.
Remain calm and be gentle when you are in the water to enjoy the best whale encounters. When the whales sense your peace, the gentle giant and her calf will come closer.
In addition to swimming with mothers and calves, we look for remarkable 40-ton, 45-foot-long humpback whales breaching. This behavior is mother whales teaching calves to leap out of the water for communication, playfulness, or warning.