Blue Whales in Timor Leste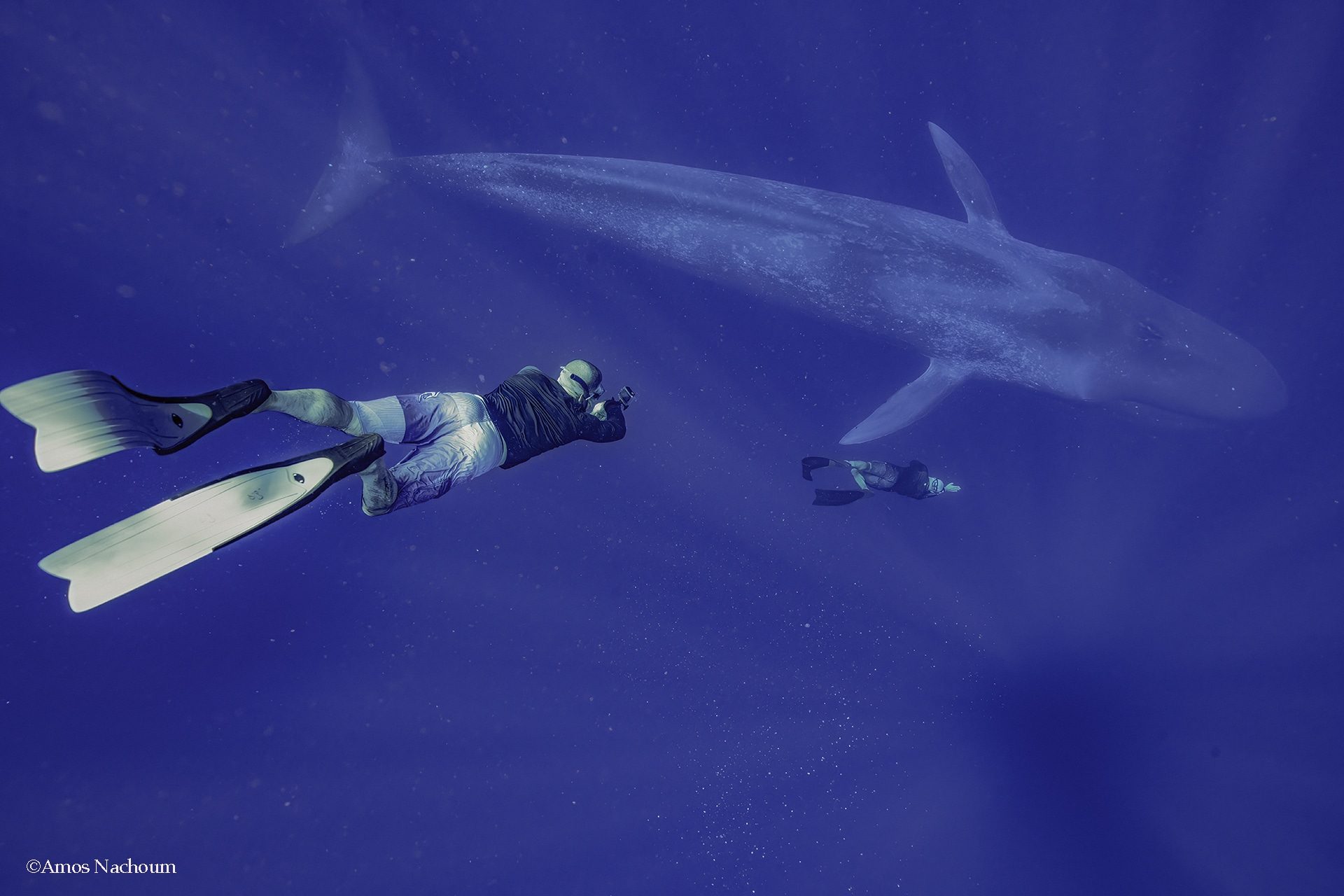 Blue Whales in Timor Leste
Additional information
| | |
| --- | --- |
| Dates (Timor Leste) | November 2 – 9, 2023, November 9 – 16, 2023 |
Welcome to the sun-dappled waters of Timor-Leste, a hidden gem of marine biodiversity. Here, the cobalt sea pulsates with life, its surface broken by the majestic breach of a blue whale, the largest animal to have ever lived. Our expedition, expertly guided by award-winning wildlife photographer Vanessa Mignon, offers a thrilling, immersive experience into the world of these gentle behemoths. In the pristine waters of Timor-Leste, you'll experience the grandeur of nature as blue whales glide through the waters with a grace that belies their immense size. Whether it's your first encounter or your hundredth, the sight of these magnificent creatures is always awe-inspiring, and the chance to swim alongside them, a truly transformative experience.
Under Vanessa's guidance, you'll learn to read the waters, anticipate the whales' movements, and find yourself in the right place at the right time for that perfect shot. With her extensive knowledge of cetaceans and passion for their preservation, you'll gain a deeper understanding of these marine titans and their crucial role in our planet's health. While the blue whales are the undisputed stars of our journey, Timor-Leste's vibrant marine environment teems with an abundance of life. Be prepared for unexpected encounters with other marine species, such as playful dolphins and sleek manta rays, each interaction a testament to the remarkable biodiversity of the region.
This expedition goes beyond the thrill of the encounter, it's about forging a connection with nature that lasts long after you've returned home. It's about understanding our place in the intricate web of life, and the importance of preserving these amazing ecosystems for future generations. Together, we'll explore the richness of Timor-Leste's culture, its warm-hearted people, and its breathtaking landscapes. Each day ends with the setting sun coloring the sky in hues of orange, and the feeling of anticipation for the underwater wonders that the new day will bring.
Join us on this unforgettable journey and come face-to-face with the titans of the deep, as you swim in harmony with nature and create lifelong memories. For when you dive into the blue, you dive into the essence of our shared existence on this beautiful planet.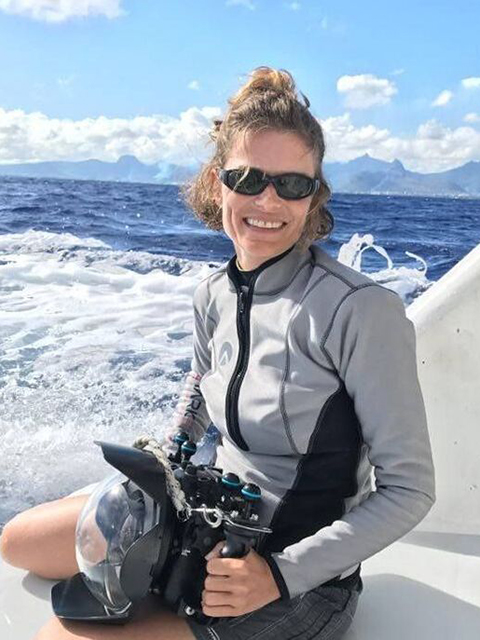 Vanessa is an award winning wildlife photographer and trip leader based in Australia. She has been organising and guiding small group trips for close to 15 years all over the world.
She has a deep and genuine fascination for marine mammals, especially cetaceans. Her first encounter was with humpback whales in 2007, and since then she has been fortunate to swim with several cetaceans species around the world and learn about them.
She has also been involved in sperm whales research work since 2014. One of her main focus is conservation and she hopes her photography and experience sharing can inspire others and increase people's awareness of how diverse and beautiful nature is, and how essential it is to protect it.
Her work has been published in various media around the world. She also regularly donates pictures to support Wildlife organisations in their conservations work, included but not limited to: International Fund for Animal Welfare, Humane Society International, Australian Marine Conservation Society, Whale Dolphin Conservation.
She was awarded the 2015 IFAW Animal Action Award – Marine photographer of the year in recognition for her work and efforts to promote conservation and raise awareness.
Day 1
Assemble in Bali
Day 2 Fly to Dili
Day 3 — 7
5 days searching for blue and sperm whales and swimming with many other types of whales, dolphins and porpoises
Day 8
Depart from Dili
Temperature
Water 86°F (30°C)
Visibility
100 ft (33m)