Blue Whales in Timor Leste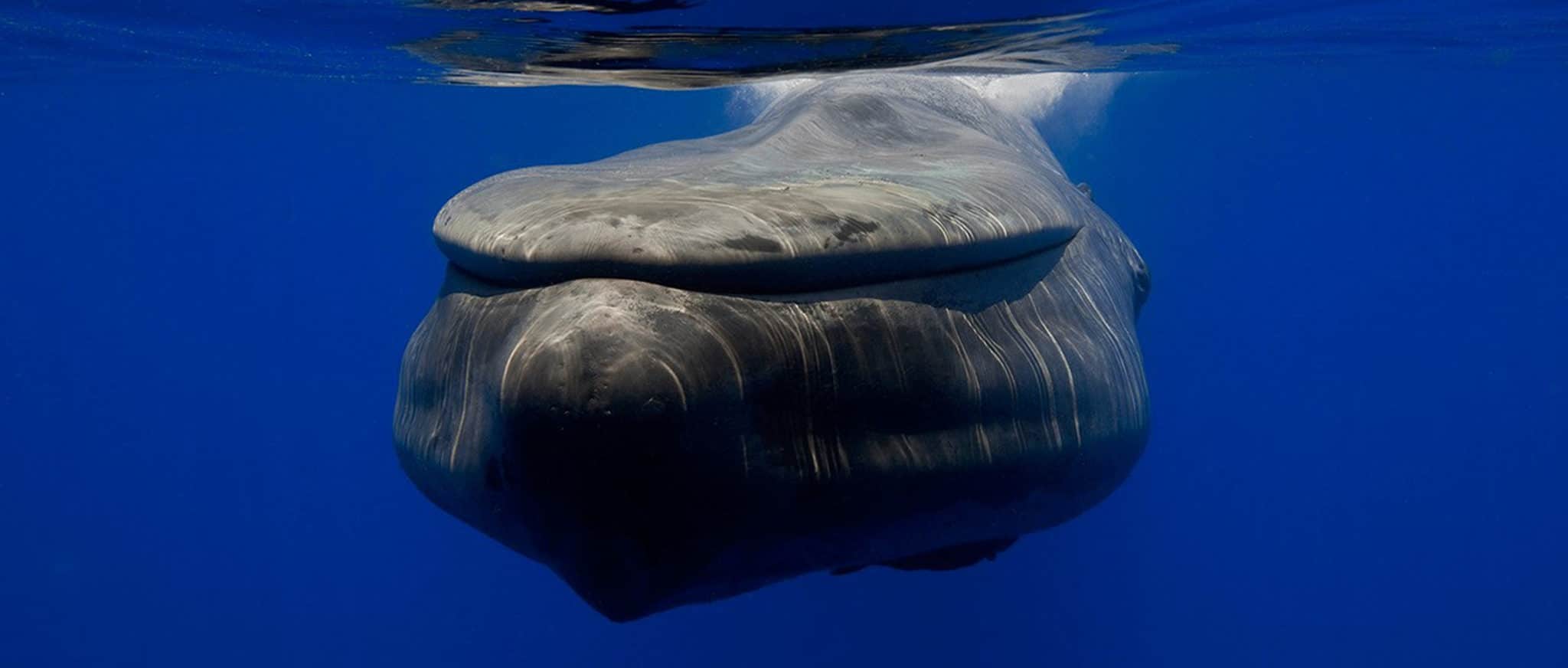 Blue Whales in Timor Leste
"A friend of mine is national researcher Benjamin Kahn, and for well over ten years now he has been researching cetacean (whales, dolphins, porpoises) migration patters through Indonesia and Timor Leste as they make their way to Antarctica. Ben has been suggesting for years that I visit with him to see the migration first hand, and for next year, I've decided to take him up it.
I was able to secure a very reliable and experienced local operator to take us out at peak season for Blue whale and Sperm Whale migration – and with only four guests we are looking forward to a phenomenal time.  Crystal clear blue water that's 86 degrees f (bathing suit only) with 100 feet visibility is where we'll be swimming with blue whales, sperm whales and many other marine mammals." – Amos
Our expedition adventure to Timor Leste is focused on a particular spot — the Strait of Ombai, which is located in East Timor between Dili (the capital) and the island of Atauro. The Strait is some 17mi (30km) wide and right in the path of the famous Indonesian throughflow current as it streams between the main islands of Alor and Wetar, carrying a rich cargo of nutrients from the deep basins of the Banda Sea to the north. This is essentially an ocean superhighway were 170 million cubic feet (5 million cubic meters ) of sea water per second pass between the Pacific Ocean to the Indian Ocean. With so much water, current and nutrients moving through this area, it is a magnet to many pelagic and cetacean animal species.
The waters between Dili and Atauro are clear year round due to the absence of large rivers on the island — which means no sediment runoff into the ocean during the rainy season that runs from December to April. The deep channel between the mainland and Atauro is also home to one of the largest seasonal migrations of whales anywhere on Earth.
The diversity of these whales is similar to the reefs, with large populations of blue whales, beaked whales, melon headed whales, short finned pilot whales, and multiple dolphin species migrating between the Indian and Pacific Oceans each year between October and December.
*Dates and pricing are subject to change without prior notice due to weather conditions, animal behavior, and currency fluctuation.