Belugas, Narwhals, Greenland Sharks and Polar Bears in Canada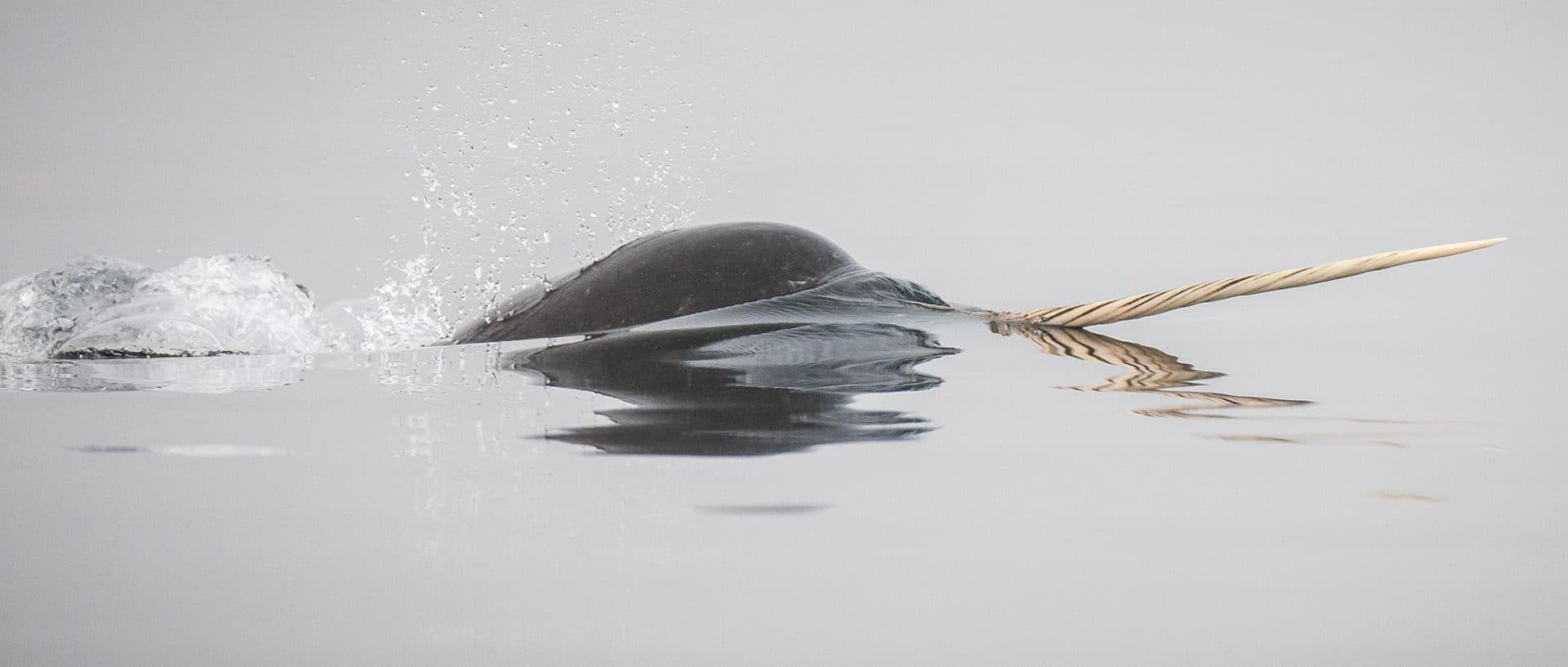 Belugas, Narwhals, Greenland Sharks and Polar Bears in Canada
Peak Season:
January – March
Baffin Island,Arctic Bay, Canada
Let us take you on a journey to the blue heart of our polar north to become part of one of the most unique ecosystems on the planet. Join this Big Animals Expedition to the Canadian High Arctic to experience this northern most habitat from an underwater perspective that few people have had the privilege of seeing.
The high Arctic tends to conjure up images of pack ice, snow, icebergs, polar bears, and arctic seabirds, all sights typically confined to a world at or above the water line. This Big Animals expedition delves deeper into the chilling reaches of these northern polar waters to explore a unique marine realm and the exceptional animals that call it home.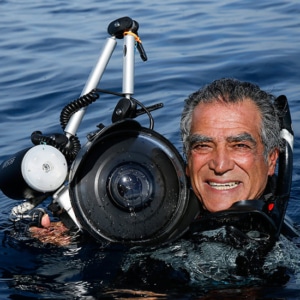 Amos Nachoum is a distinguished figure in wildlife and underwater photography, with a remarkable career spanning over four decades. His unique ability to blend exploration and artistry has captured the attention of audiences worldwide, with his work being prominently featured in esteemed publications such as National Geographic and The New York Times.
His talents have earned him numerous accolades, including the prestigious BBC Wildlife Photographer of the Year award, received twice in recognition of his unparalleled skill and commitment. Amos is the founder of Big Animals xpeditions, inviting adventurers to join him on extraordinary journeys to witness the majesty of wildlife in both marine and terrestrial environments.
His 2019 documentary, "Picture of His Life," highlights his relentless pursuit of excellence and undying passion for wildlife photography. It chronicles his quest to photograph a swimming polar bear in the Canadian Arctic, showcasing his ability to connect with nature's most magnificent creatures.
Joining Amos on an expedition transcends the ordinary adventure; it is a profound learning experience, an opportunity to immerse oneself in the beauty of the natural world, under the guidance of a master photographer. His work serves as a powerful reminder of the importance of preserving the planet's incredible biodiversity. Amos Nachoum's expeditions are a celebration of wildlife, a journey of discovery and appreciation, from the depths of the oceans to the far reaches of the mountains.
Baffin Island,Arctic Bay, Canada
Day 1
Arrive in Ottowa and taxi to designated hotel
Day 2
Transfer to Airport for flight to Arctic Bay and prepare equipment
Day 3–19
Explore on sleds for wildlife and dive at the floe edge
Day 20
Dismantle tents and gear to return to Arctic bay
Day 21
Transfer to airport to fly to Ottowa
Temperature
Water
30 — 39°F (-1 — 4°C)
Land daytime
32 — 41°F (0 — 5°C)
Land nighttime
-4 — 32°F (-20 — 0°C)
2 nights at Arctic Bay hotel
Hunter hut and/or tents
Double occupancy
21 days of travel
14 days on the ice
2 hotel nights at Arctic Bay
Diving equipment, compressor, tanks, and weights
Charging station – Camera and computer only
Two Inuit guides
Snow mobile and sled transportation from Arctic Bay
All meals (breakfast, lunch, and dinner)
Expedition leader Amos Nachoum and additional professional photographer, Adam Ravetch
International and domestic flights
Alcohol and soft drinks (soda)
Hotel arrangement other than listed in lodging
Passport and visa expenses
Government arrival and departure taxes
Personal charges such as laundry, fishing, or telecommunication charges
Baggage, cancellation, and personal insurance (strongly recommended)
What more can We tell you?
Extreme cold temperatures
Diving here requires a minimum of 100 hours of drysuit diving experience and a commitment to assisting fellow divers both topside and underwater while each guest takes a turn diving in this frozen marine wonderland.
Our timing, late May to early June, is designed to maximize our polar bear and narwhal adventure. In addition to these two big animals, we can also anticipate Bowhead Whales, and Greenland Sharks. The polar bears roam for food near the seal-inhabited pack ice, giving us plenty of opportunities for close-up encounters. As the weather gets warmer in the beginning of June, the ice sheet covering the inlets starts breaking, allowing the whales and sharks access to the previously frozen waters containing their summer food. As they swim through the new passages, we will be able to dive and snorkel to witness them gathering — sometimes in groups as large as fifty. This provides a rare opportunity to photograph the narwhal males adorned with their spectacular 'unicorn-like' extended tooth.
Taking lessons from Amos' extensive experience with smaller film and documentary crews, BigAnimals Expeditions only accepts four guests for this exciting expedition. In addition to Amos' know- how in the area, we will be relying on the expertise of top local Inuit hunter- guides, who know more about the shifting patterns of ice and animal movement than anyone. This adventure is unique because we are on the same level with the animals — on the ice and in the water. The arctic ice is more turbulent and dynamic than you may have thought — in order to keep up with the terrain and the animals, we will be riding snowmobiles and snow sleds, transporting us and our camera gear at all times. This fast mobility enables us to cover plenty of terrain, reaching farther into uninhabited areas, and giving us more opportunities to see the big animals of the arctic.
Baffin Island is the largest member of the Canadian Arctic Archipelago. It is not only the largest island in Canada, but also the fifth largest island in the world. This location is perfect for sustaining polar bear families. The seals ('ringed' and 'bearded') are abundant on the coat of the Pond Inlet — one of the few Inuit villages along the northern coast — meeting Lancaster Sound. They make their breathing holes on the borders between the pack ice and sea ice, creating ideal feedings grounds for the polar bears.
This time of year also offers the best possible visibility, as it is right before the water warms up enough to trigger a huge plankton bloom that turns the water from clear blue to murky green. This explosion of microscopic life is triggered by the rapid growth of algae spurred by
long hours of daylight and warming summer waters. Bowhead whales will be arriving in anticipation of this living feast of krill, copepods, and other tiny crustaceans, affording us a rare opportunity to join them in the water as these huge animals draw sustenance from some of the
smallest creatures in the sea.
We book small groups for a variety of reasons. Overcrowding is a chronic problem for photographers looking to capture natural animal behaviors and unique images, and our small expedition size ensures that will never be an issue. It also means that each guest will have a uniquely personal experience and the absolute best chances possible to capture rare images. Most importantly, a small group is far less likely to disturb animals in comparison to a large one, and this is critical for the sustainability of the activity.