Anacondas and Jaguars in Brazil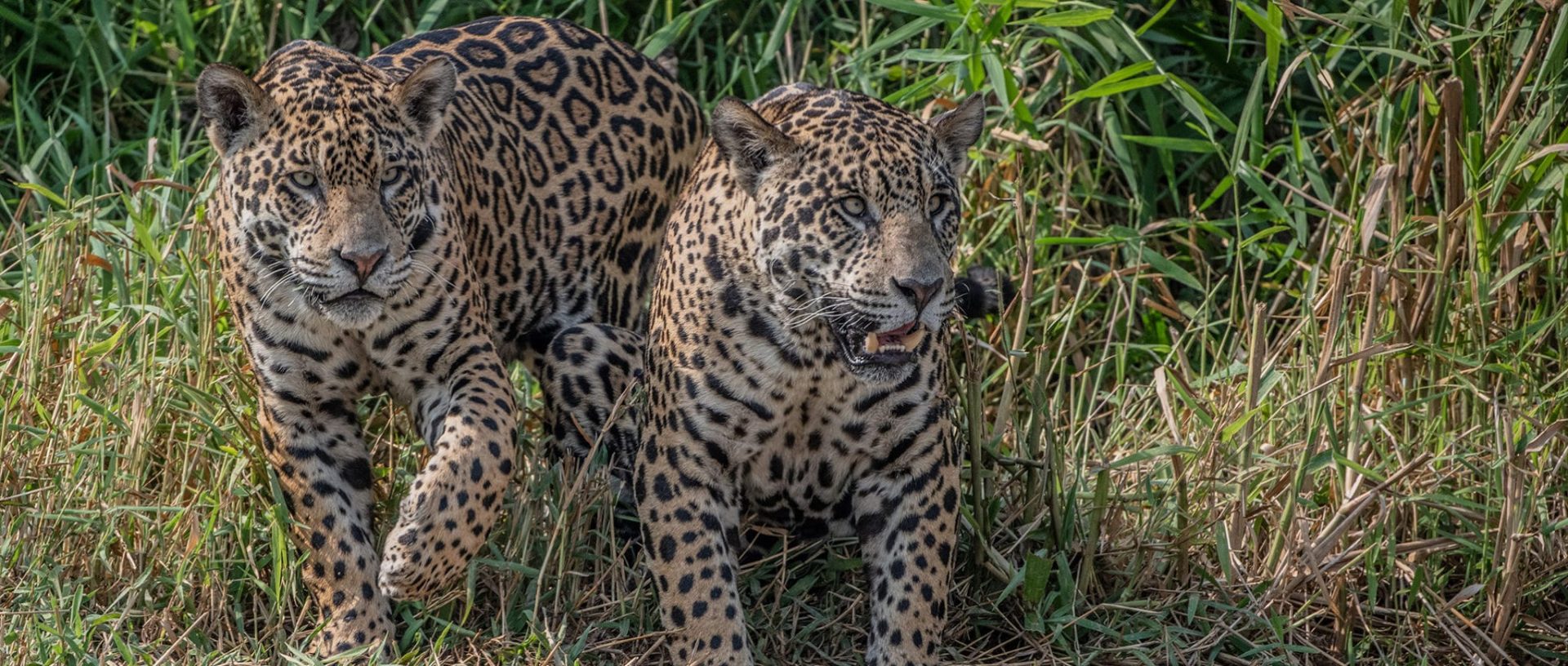 Anacondas and Jaguars in Brazil
Peak Season:
July – August
Brazil is the land of diversity. Our program explores a region of Midwest Brazil that retains much of its original characteristics. The Bonito area offers the ideal conditions for thrilling experiences such as snorkeling with large schools of fish or diving with large anacondas: crystal clear-rivers with several meters of visibility, preserved environments and an excellent infrastructure to ensure you a great program.
The region interconnects directly with the Pantanal Wetlands through their waterways, thus providing many other opportunities of encounters with other wildlife. Specialized guides who know the region well lead the expedition and – together with local staff – are valuable and pleasant companions who help you increase your photo and video opportunities.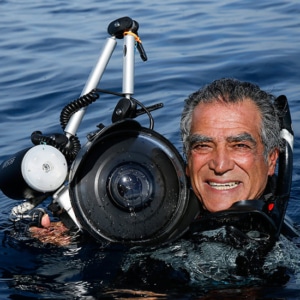 Amos Nachoum is a distinguished figure in wildlife and underwater photography, with a remarkable career spanning over four decades. His unique ability to blend exploration and artistry has captured the attention of audiences worldwide, with his work being prominently featured in esteemed publications such as National Geographic and The New York Times.
His talents have earned him numerous accolades, including the prestigious BBC Wildlife Photographer of the Year award, received twice in recognition of his unparalleled skill and commitment. Amos is the founder of Big Animals xpeditions, inviting adventurers to join him on extraordinary journeys to witness the majesty of wildlife in both marine and terrestrial environments.
His 2019 documentary, "Picture of His Life," highlights his relentless pursuit of excellence and undying passion for wildlife photography. It chronicles his quest to photograph a swimming polar bear in the Canadian Arctic, showcasing his ability to connect with nature's most magnificent creatures.
Joining Amos on an expedition transcends the ordinary adventure; it is a profound learning experience, an opportunity to immerse oneself in the beauty of the natural world, under the guidance of a master photographer. His work serves as a powerful reminder of the importance of preserving the planet's incredible biodiversity. Amos Nachoum's expeditions are a celebration of wildlife, a journey of discovery and appreciation, from the depths of the oceans to the far reaches of the mountains.
Day 1 – 2
Arrive in Brazil and travel to lodge
Days 3–6
Searching for Jaguars
Days 7–12
Search for Anacondas
Day 12–14
Return to airport
Temperature
Water 5mm Wetsuit recommended
Land 64 – 95°F (18 – 35°C)
14 days of travel
4 days of searching and photographing jaguar in the wild
6 days searching for anacondas
All transportation from airport to the resort (4 hour ride)
Breakfast, lunch box and dinner (In the event of not being able to have proper meals due to time restrictions, we will replace them with to-go snacks)
Local guides and drivers
Bilingual guiding services throughout the program
Dive gear: scuba tanks, BCD, regulator, fins and weight belts for dives in Bonito
International and domestic flights
Alcohol, sodas, mini-bar items
Travel insurance
Unlisted included expenses
Personal charges such as laundry or telecommunication charges
Gratuities (Drivers, waiters, boatmen)
What more can We tell you?
In addition to the country's fascinating cultural variety, the world's highest biodiversity is found in Brazil. Superlatives could easily fill several lines of text, but it is enough to say that the country harbors the largest areas of tropical forests, ranks first in primate and amphibian species, and with more than 1,832 birds is second only to Colombia in avian diversity. It is no surprise that Brazil is the highlight of all seventeen Megadiversity Countries listed by Conservation International.
In such a vast country, reaching the right spots to see the best things is not easy or fast. However, on the tailor-made trips organized by Photo in Natura, every detail is planned in advance, providing the best chance for the best encounters. This optimizes your time, investment, and safety. Traveling should always be a pleasant experience and worries a minor concern. Relax and enjoy every moment with your heart and soul. We'll take care of the rest!
Excess Luggage
Excess luggage fees are expensive in Brazil. Current regulations allow 23 kg (checked luggage) + 5 kg (carry-on) per passenger on domestic flights. The cost per kilogram of excess luggage is around 0.5% of the full fare for a given leg of the trip (some airlines have fixed rates per kg). So, we recommend participants to pack as light as possible and will be glad to suggest the most suitable equipment for each situation in the itinerary.
Tipping
Tips for local staff and guides are not included, participants should feel free to provide additional gratuity at their discretion if they feel especially pleased with the services provided by a given individual. Local people here (such as native guides) will be very happy with gifts/souvenirs such as mini flashlights, pocket knives, caps, t-shirts, chocolate, etc. Having some of these low cost gifts with you may help opening doors and make people happy to work and help you get better wildlife opportunities. At restaurants, it is usual to leave a 10% tip for waiters (sometimes this is already included in your bill; please check).
Additional Information
Links
Pantanal
Bonito
Weather forecast for the Pantanal
Weather forecast for Bonito
BigAnimals expedition hired the services of Photo in Natura which is a Brazilian company based in Bonito dedicated to conservation by various means. We rely on the concept that any commercial activity which benefits from natural environments must, by any means, return the gains obtained through the direct or indirect use of nature's resources. At Photo in Natura we are seeking for this objective through several practices, like connecting people with natural environments and bringing up their awareness and esteem for natural things. Such concept is faithfully represented in our slogan: "nature transforming people."